The luxury real estate market in Phnom Penh, the capital of Cambodia, is expanding as the city is fast rising. The condominium is one of the most well-liked forms of luxury real estate in Phnom Penh. It has many benefits and falls under budget. IPS Cambodia, the leading real estate company in Cambodia, offers many luxury condo in Phnom Penh.
Why Opt for Condos in Phnom Penh?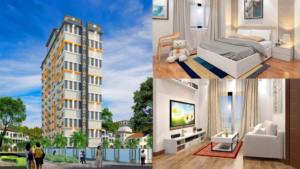 Working professionals can benefit from living in a condominium near their office, making travelling shorter. In comparison to villas and standalone homes, condos are modest. There are no driveways or courtyards to maintain. Residents consequently spend less time maintaining and cleaning their dwellings.
Additionally, a lot of condos include utilities and housekeeping services. Compared to other property kinds, condominiums have greater luxuries. You won't need to travel as much if your building has a gym, pool and meeting space, modern security systems like CCTV and security personnel. In the city centre, condominiums are frequently constructed. It implies that locals can take advantage of everything the city offers.
As time passes, condominium values increase. You will recoup more of your investment when you decide to sell. As an alternative to residing there, you may rent out the condo. The cost of renting a room in a city in Cambodia can be from $500 to $2,000.
Top Neighbourhoods to Rent or Purchase Condos in Phnom Penh
7 MAKARA
Consider purchasing in the 7 Makara district if you want to invest long-term in Cambodian real estate. In this neighbourhood, it's simple to get a luxurious condo that's inexpensive.
Even though 7 Makara is still in its infancy, lifelong residents predict that it will have been a part of the city centre by the end of the decade.
The enormous growth potential makes 7 Makara one of the top areas in Phnom Penh to invest in real estate. Though less expensive and less crowded than the city's centre districts, it is still well-developed and has a promising future as an investment.
DAUN PENH
The city's primary business sector is located in Daun Penh, which is in the middle of the settlement. Numerous administrative structures and temples like Wat Phnom are also included along with the river.
In the coming ten years, this neighbourhood is expected to grow rapidly. The financial centre has seen a rapid influx of high towers, and more construction is undoubtedly underway.
However, it also has some of Cambodia's most expensive real estate, particularly in the major riverbank region. Daun Penh will undoubtedly experience significant long-term growth and capital gains.
BKK1
The affluent residential community of BKK1 is located in the Chamkar Mon neighbourhood of Phnom Penh. BKK1 has rapidly developed into the city's most desirable neighbourhood thanks to its affluent homes, eateries, and hotels.
The neighbourhood is renowned for having a large expat population. BKK1 is a popular choice among affluent foreigners with some extra cash to spend on real estate.
But because BKK1 is so well-liked by foreigners, its condo market has grown pricey and crowded. Compared to other areas in Phnom Penh, keeping a house rented out is challenging.
In the BKK region, condos normally cost more than $200,000, and the return on your investment will probably be modest. BKK1 is still a desirable choice if you're seeking a location to live full-time, nonetheless.
About IPS Cambodia
Independent Property Services (IPS) was founded in 2009. It is the one-stop shop for expert real estate services in Cambodia. It is a trusted advisor to clients and helps them find the ideal home in Phnom Penh, Sihanouk, Kandal, Siem Reap, Battambang and other Cambodian provinces. Their agents establish long-lasting connections with their clients. It has continually surpassed its client's expectations and established the bar for superior real estate services.
List of Luxury Condos For Sale in Phnom Penh by IPS Cambodia
1 Bedroom Condo For Rent – BKK1, Phnom Penh
You may move in immediately and start your next chapter of life in Phnom Penh with this exquisite 48 Sqm one-bedroom condo that is now available for rent at $750/month. It is fully furnished.
15th Floor 2 Bedroom Condo For Sale – J Tower 2, BKK1, Phnom Penh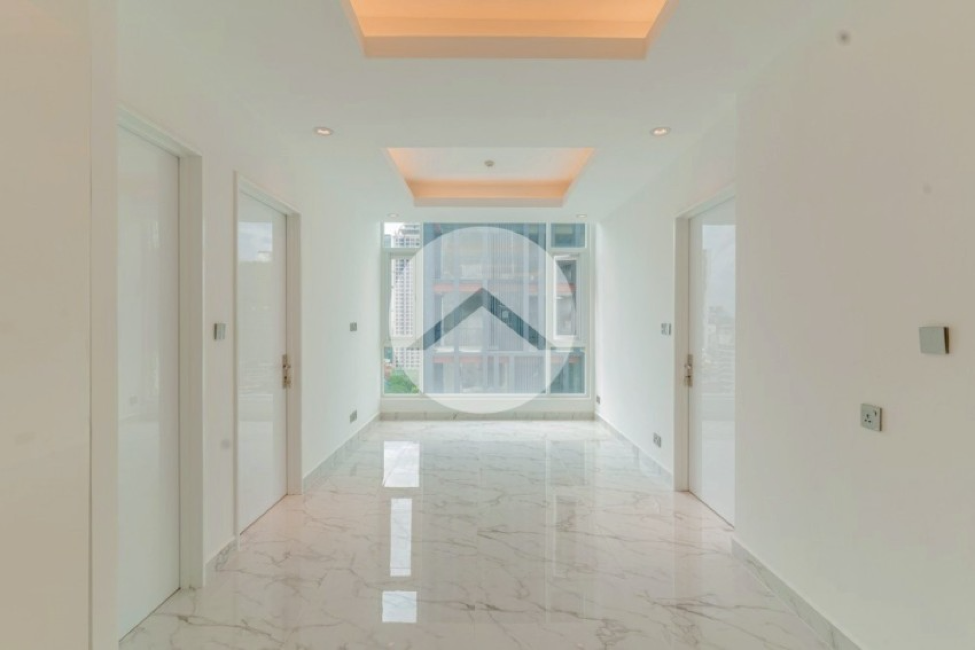 For $ 159,000, you can own this gorgeous Jtower 2 condo with two bedrooms and two bathrooms. It has everything you need for a contemporary and chic living environment. The apartment, which is on the 15th floor and faces north, has stunning city views. You have lots of room to design your home on a 65 sqm total floor.
Conclusion
A condo is a fantastic choice if you're looking for a luxurious and practical location in Phnom Penh. They have a variety of advantages in terms of location, security, amenities, and maintenance. IPS Cambodia can help you find a condo that matches your requirements and budget. Get in touch with them to know more.
Similar Posts: